If you've shopped around for modafinil, you may have noticed that there are actually two different products available, modafinil and armodafinil.
The brand names of these drugs are Provigil® and Nuvigil® respectively.
The generic versions are Modalert and Modvigil (modafinil) and Waklert and Artvigil (armodafinil).  
What exactly is the difference between these two types of modafinil? Is one better than the other? Which one should I buy?
We discuss how these drugs were developed, and what makes them different. We then explain which option is better for your specific uses.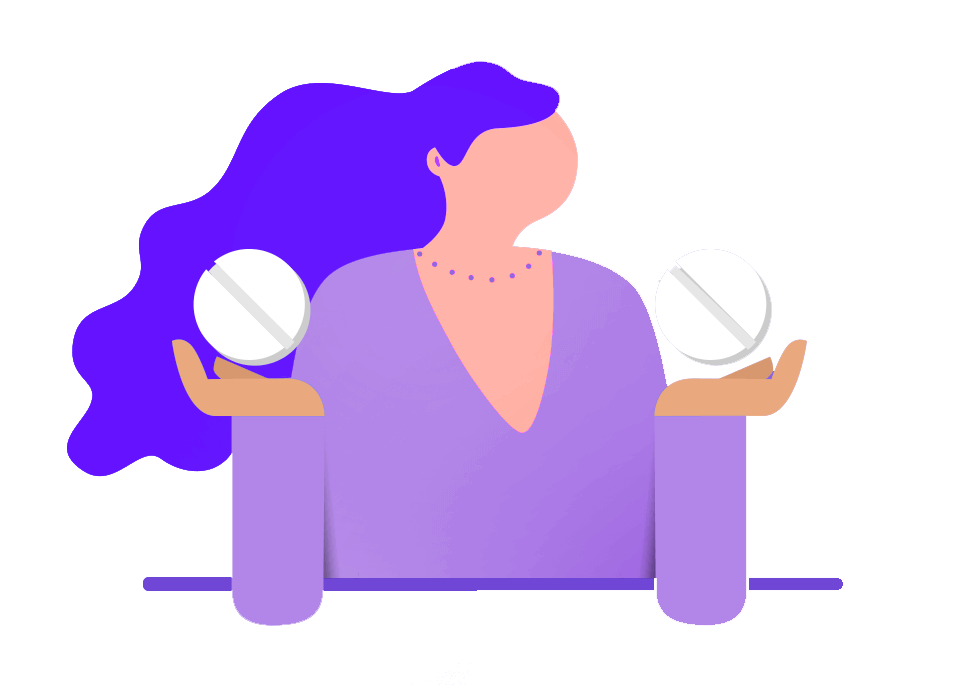 What is Modafinil?
Modafinil is a popular eugeroic medication.
It's sold officially for treating narcolepsy and other conditions involving "excessive sleepiness."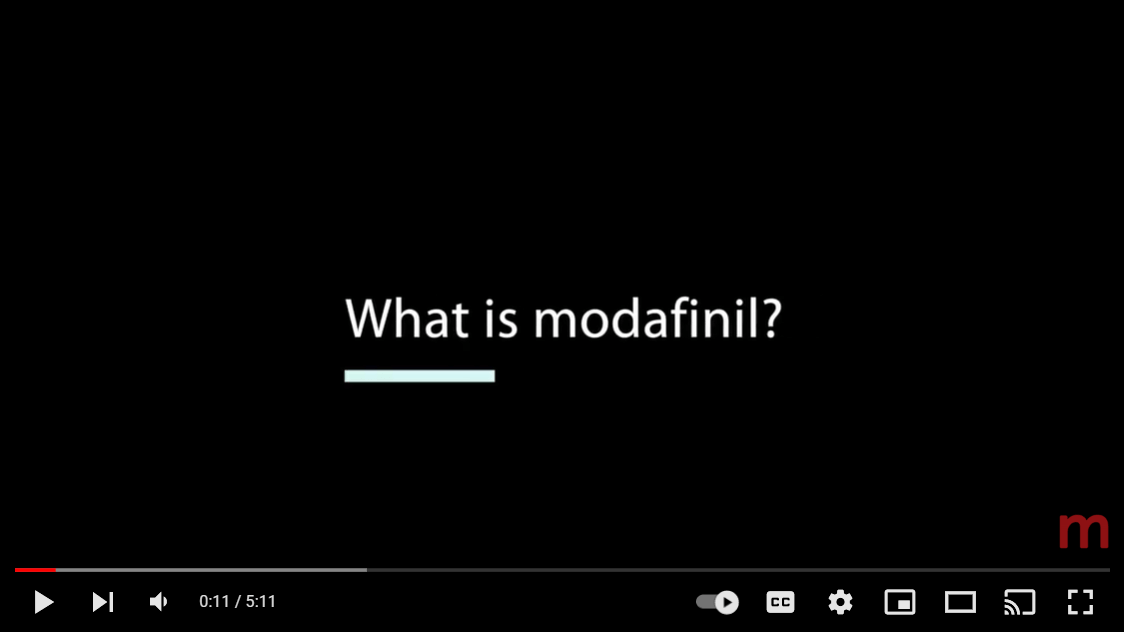 Medical conditions like multiple sclerosis, or chronic fatigue syndrome are also treated with modafinil because one of the main side effects of these conditions is excessive sleepiness.
Armodafinil has kept me up during all-nighters like no other stimulant. I feel extremely energized after taking it, and usually, my appetite decreases as well. I don't always feel the "motivation" aspect that people talk about, but I guess that's just more of a mental thing. For those new to Moda's, I'd take a half of both the armodafinil and modafinil in the morning and another half of each at lunch.
Exclusive offer to all our readers: ModafinilXL offers a free sample pack of generic modafinil from India delivered by mail straight to your doorstep. It's already in your cart >>>
Modafinil is an excellent product; it really helps give me an extra boost when working two jobs; one late night job. It also helps my mood and overall well being. No side effects, works like a charm.
What Is Armodafinil?
Modafinil is considered a racemic compound.
This term refers to the chemical structure of its active ingredient, Modafinil.
There are two different chemical layouts modafinil molecules can have.
You may be wondering, "how can one chemical have two different layouts?".
The easiest way to picture this is to look at your hands. Both of them are identical in every way, except that they are opposites of each other. You can lay them one on top of the other, and they would fit, but only if one hand was flipped upside down.
Most chemicals work the same. There's a right-handed version and a left-handed version.
In chemistry, we call this enantiomers.
So Modafinil is a racemic compound because it contains both the left and right-handed versions of the drug. We call this (S)-(+)-modafinil, and (R)-(−)Modafinil accordingly.
Armodafinil, only contains one of these enantiomers, the (R)-(−)Modafinil enantiomer. We would call this an "enantiopure" compound.

Where to Buy Modafinil & Armodafinil
The easiest way, by far to buy both of these medications is to order them online.
High-quality modafinil vendors, like ModafinilXL.com offer free shipping, guaranteed delivery to most countries, and a number of discounts depending on how you pay, and if you're a returning customer. Enter ENJOYMXL10 at checkout to save 10% off your order. 
Where to Buy Modafinil Online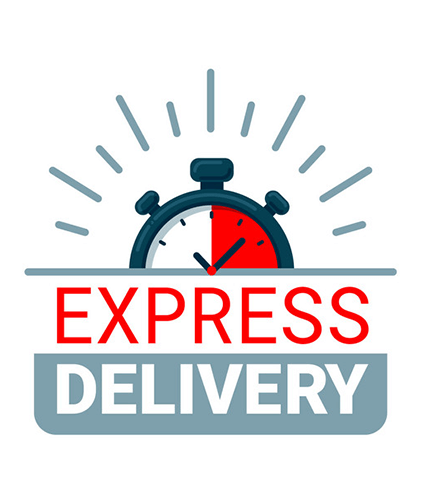 takes 7 – 10 days via EMS from India or up t0 18 business days via Standard mail. Domestic shipping options are available for the 🇺🇸 US via USPS Priority and the 🇬🇧 UK via Royal Mail (3-4 days). Free express shipping with a tracking number on all orders of $180 or more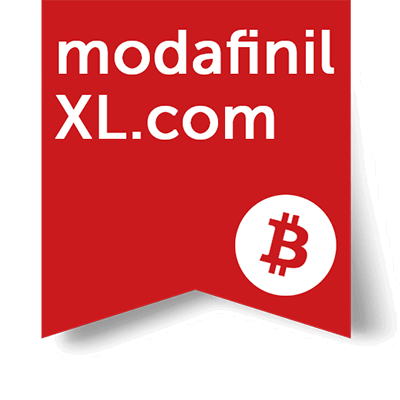 ModafinilXL is the #1 trusted modafinil vendor for your location. Shipping costs $29 – $39 and it's super fast. Customers can purchase modafinil with a debit or credit card (Visa, MasterCard, AmEx), eCheck, Zelle, Bill Pay, PayPal, PayID, BPAY, Faster Payments, Bitcoin, ETH, XRP, Altcoins, Lightning Network, and more.
The Differences Between Modafinil & Armodafinil Include
Both of these compounds have the same general effects on the body. Both of them are used for treating excessive daytime sleepiness by stimulating the waking portion of the sleep-wake cycle.
There are, however, some subtle differences between the two;
1. Duration of Effects
The duration of effects between these two drugs are very similar, and there are a lot of factors that can affect this, however, in general armodafinil is considered to have a longer duration of effect than modafinil.
Armodafinil averages around 18 hours in duration, while modafinil usually lasts closer to 16.
2. Onset Of Effects
Armodafinil reaches peak effects quicker. It takes about 2 hours to reach its peak before gradually declining.
Modafinil usually takes about 4 hours before it reaches peak effects, which can last another 2 or 3 hours before starting to diminish over the next several hours.
3. Side Effects
The side effects of modafinil and armodafinil are the same, however, certain side effects can be more or less common in one than the other.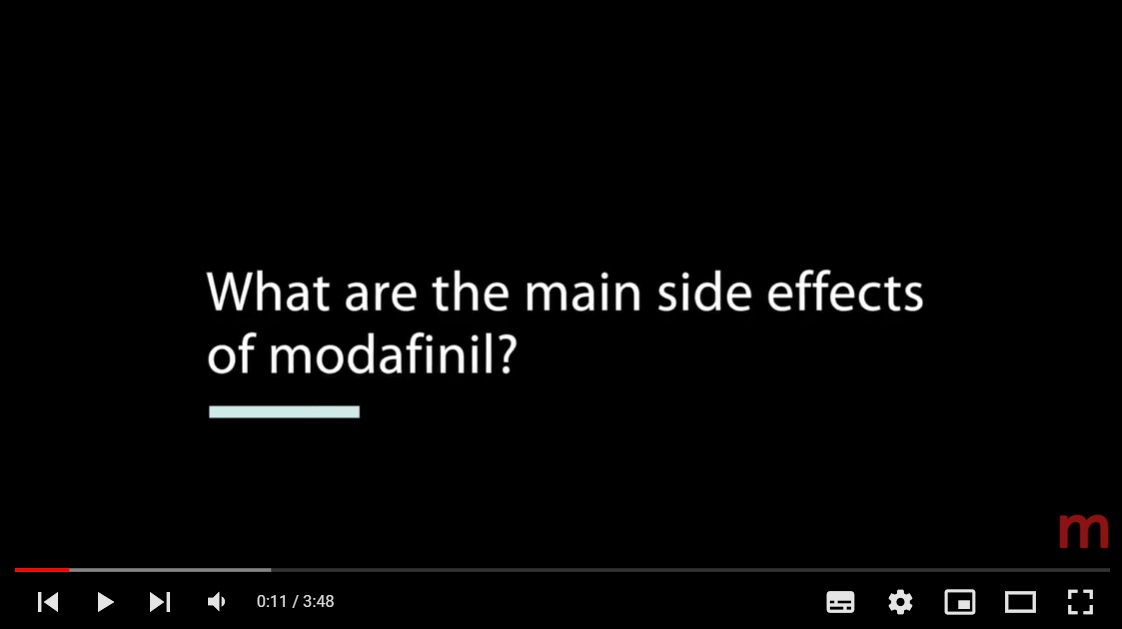 Modafinil, for example, tends to cause side effects like headaches and nausea more often than armodafinil.
Armodafinil, on the other hand, more commonly causes insomnia, likely due to its longer duration of effect. Some people also find anxiety more common in armodafinil due to its slightly stronger effects.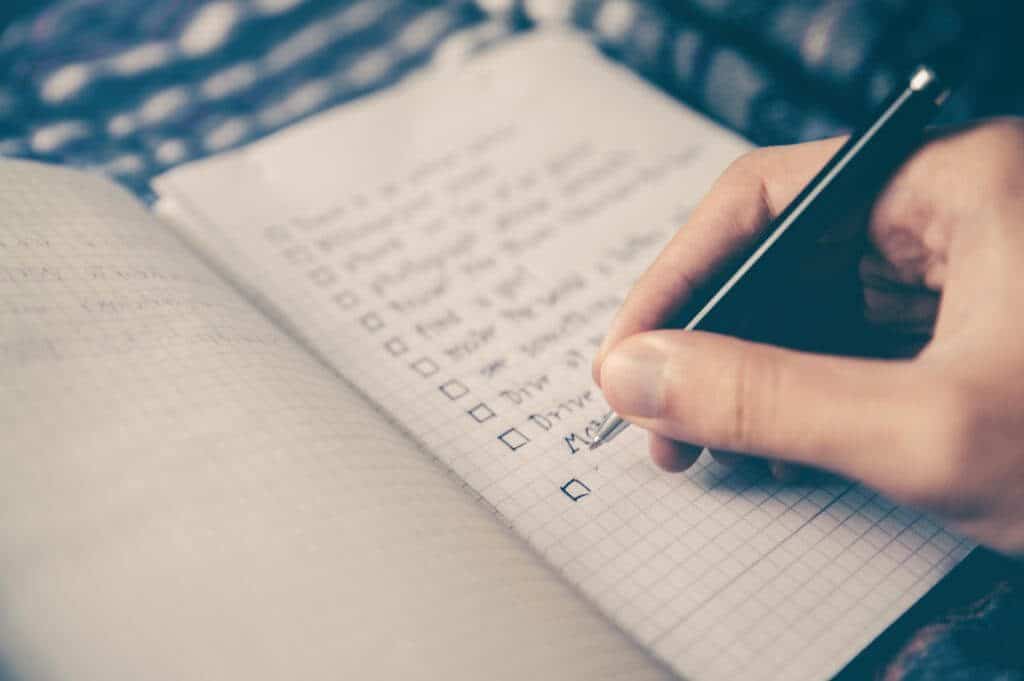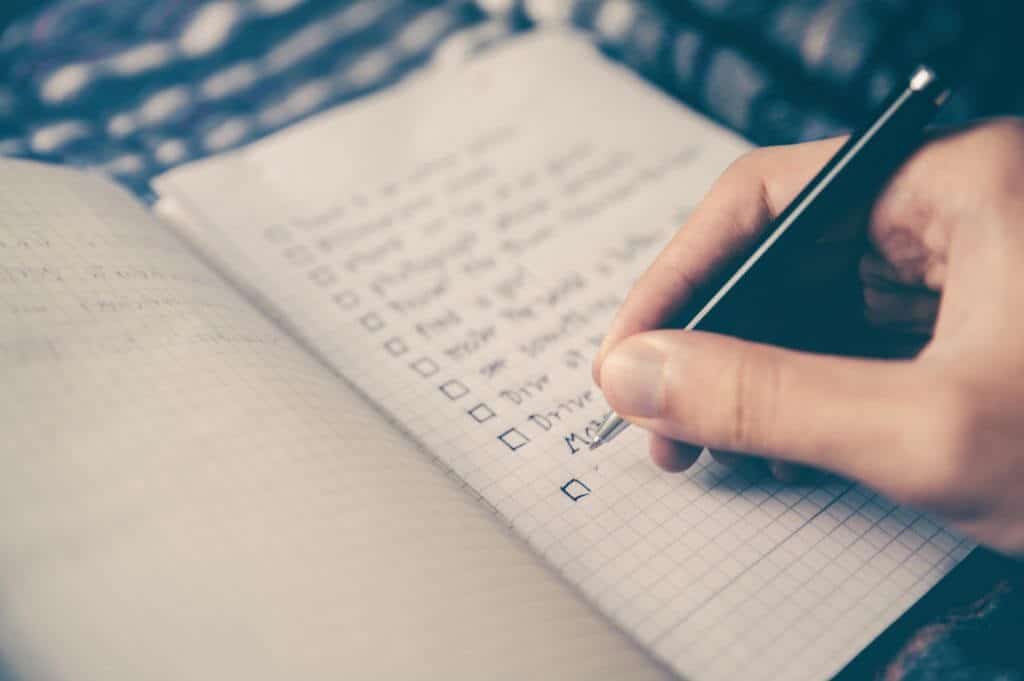 The 3 Evolutions Of Modafinil
Modafinil is the most common form of the drug, but it's actually the middle of three generations developed over the years.
Generation 1: Adrafinil
Like many of the best drugs before it, modafinil was discovered partially by accident.
In the late 1970's researchers at a company called Laboratoire Lafon were testing various compounds on their effects on the nervous system.
They eventually discovered a compound with the chemical name of 2-(Benzhydrylsulfinyl)acetohydroxamic acid which showed some promising effects in some of their animal subjects.
As research continued on the compound, they discovered several critical effects of the drug-using animal test models.
Critical Findings Included:
It increased brain activity on EEG scans
It allowed mice to swim longer in the forced swim test
It reversed the sedative effects of baritone
There were no increases in mortality
Laboratoire Lafon eventually gave it a more catchy name, adrafinil.
Around the same time, a French neurophysiologist names Michel Jouvet was doing experimentation on the processes behind the sleep, a topic not well understood at the time.
A lot of his work eventually lead to the discovery of the five sleep stages, now common knowledge in the world of sleep science.
Upon learning about the research being done on adrafinil, he became interested and helped the company perform more research into its effects.
He helped them develop and market the drug as a treatment for narcolepsy, a sleeping disorder where sufferers experience chronic daytime sleepiness.
The drug was finally sent to the market in the 1980s.
Generation 2: Modafinil
Adrafinil was good, but there was a lot of room for improvement.
For starters, the drug was considered a "prodrug."
This means that it wasn't the drug itself that was providing the benefits. The drug had to be first broken down into its metabolites, which then went on to exert their effects.
This made the onset of the drug slow, and unreliable.
Some people started to feel the effects after 2 hours; others needed to wait as long as 4 hours for the effects to begin appearing.
On top of this, adrafinil occasionally caused liver damage in people as it was broken down.
Back at Laboratoire Lafon, researchers were hard at work looking for the next evolution of the drug.
One of the things they discovered was that the effects the drug was producing were the results of a specific metabolite called modafinil.  
They shifted gears and decided to focus on synthesizing this compound directly, and achieved it sometime in the early '90s.
They called this iteration Provigil®, which had fewer side effects, required a smaller dose, and had a significantly faster onset of effects than its predecessor adrafinil.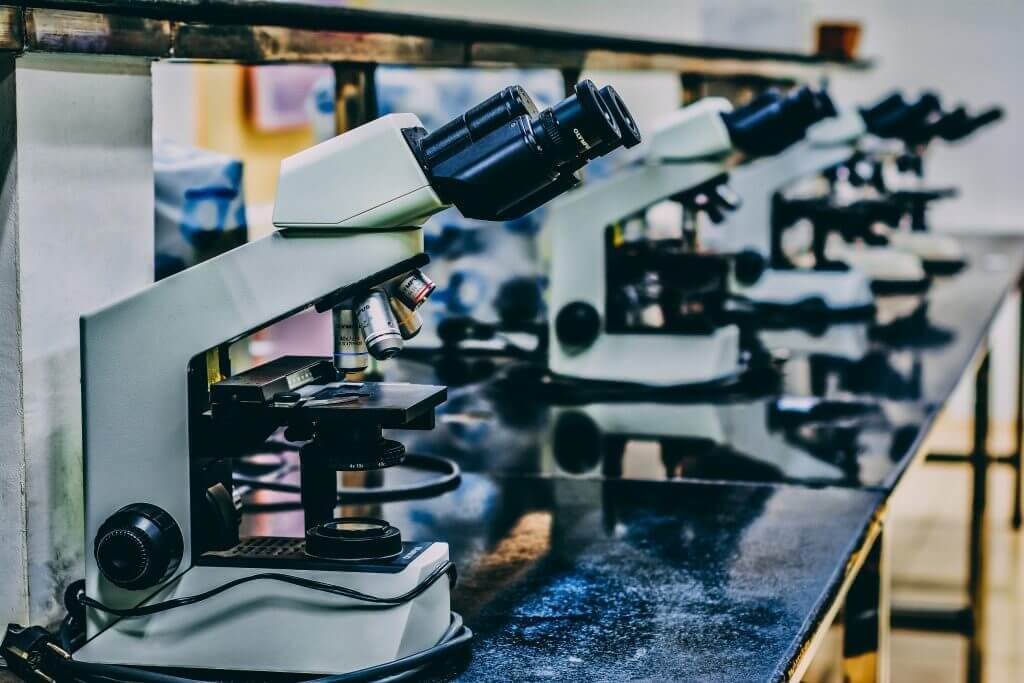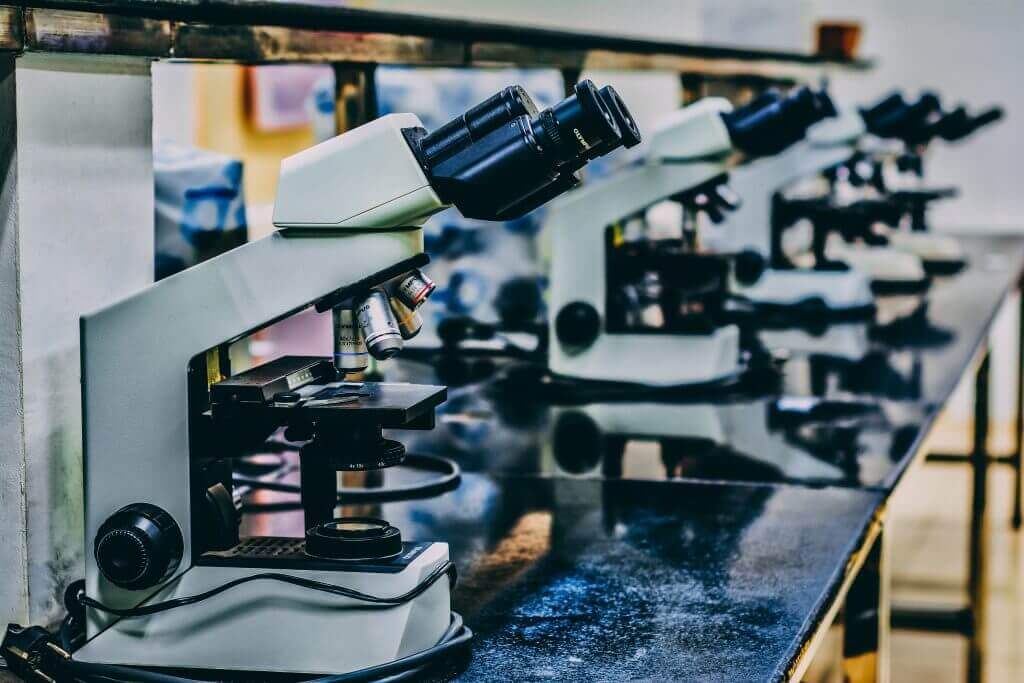 Along Came Cephalon Inc
While all of this was happening, the drug hadn't yet gone through the expensive and tedious clinical trials needed to bring a drug to market.
These trials were needed for government regulators to accept the drug and allow them for sale as a medicine. These trials often cost upwards of a hundred million dollars.  
Cephalon Inc., a large American drug company, caught wind of a new drug with effects similar to amphetamines (the current ADHD and narcolepsy medications), only without the nasty side effects.
They jumped on it and ended up buying Laboratoire Lafon for $450 million cash, securing the exclusive rights to market and sell their new blockbuster medication Provigil®.
They started selling the drug officially in 1998.
Four years into marketing the drug, the companies founder Dr. Frank Baldino once stated:
"There are no warts on this drug, the only question is how big we can make it."
Thanks to Cephalon Inc's global influence and behemoth size, they were able to market the drug effectively, earning massive profits.

In 2008 Provigil® sales were reported to have exceeded $1 Billion.
Generation 3: Armodafinil
The next generation of modafinil is armodafinil, also referred to as R-modafinil.
Armodafinil was developed through the continued work of Cephalon Inc and approved for sale in 2007 [1].
Although it was discovered several years before it was marketed, Cephalon executives decided to hold off on its development in an attempt to leverage the patents they held for the exclusive rights on Provigil®.
They wanted to get as much revenue as they could before the patents expired allowing other drug manufacturers to start producing generic versions of the drug.
The idea was that once the patent was nearing its expiry, they would release the third generation, and market it as being a superior product.
They names their armodafinil product Nuvigil®.
Unfortunately for Cephalon Inc, it didn't go according to plan.
In 2016 the FDA granted Mylan the rights to produce generic armodafinil. This was followed shortly after by a handful of other companies.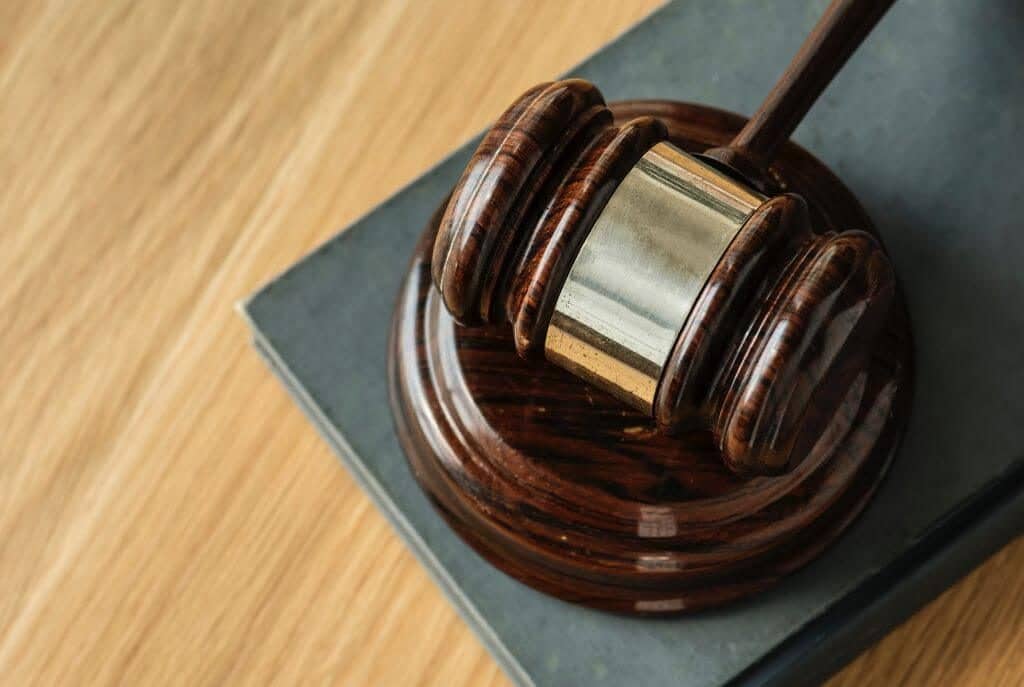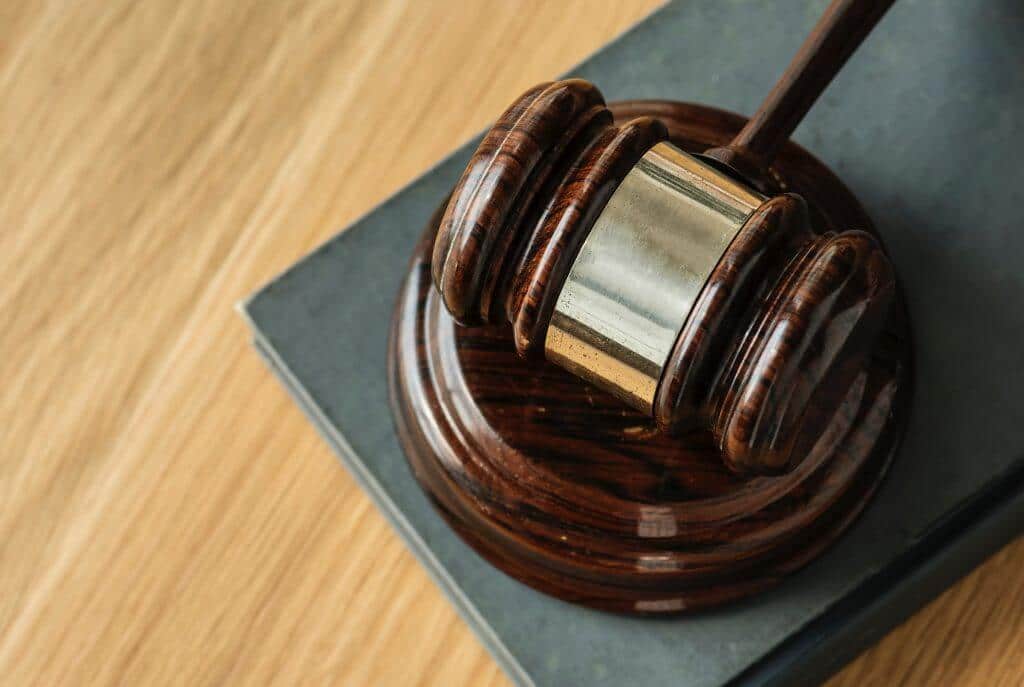 What the Modafinil Market Looks Like Today
Today there are many different generic versions and a few brand-name versions of both armodafinil and modafinil.
The first generation, adrafinil is still available online. However, it's not recommended anymore as the other two options are clearly superior in their effects. The effects appear faster, feel stronger, and last longer.
It's also important to note that the original manufacturer, Laboratorie Lafon, and its parent company, Cephalon Inc, no longer produce the drug.
Most of the modafinil and armodafinil you buy in stores will be expensive brand name versions.
This is because most pharmacies filling modafinil prescriptions will get some or all of the cost covered by government or health insurance, and therefore selling the most expensive options possible is going to be better for them.
Online, however, it's common to find generic versions of modafinil.
These products are significantly cheaper for virtually the same product.
Many of the manufacturers selling these drugs, such as Sun Pharmaceuticals and HAB Pharmaceuticals are based out of India. This is an important factor when it comes to the sale of prescription medications.
In India, these medications can be sold without the need for a prescription, allowing the manufacturers to sell their products to online vendors, who then distribute them all over the world through online sales.
This has made buying modafinil a lot cheaper, and more convenient.
Modafinil vs. Armodafinil: Which is Better?
The question about which one is better is harder to answer than you might think.
Here's why.
These two medications are very similar, especially with the corrected dose for armodafinil (150 mg instead of 200 mg).
A large, double-blinded clinical trial published in 2011 looked at the differences between a 150 mg dose of armodafinil, and a 200 mg dose of modafinil found no difference in efficacy between them [2]. The benefits were equal in both groups.
Anecdotally, however, there are some subtle differences in how these medications feel.
Modalert 200mg
Modvigil 200mg
Waklert 150mg
Artvigil 150mg
Armodafinil is Stronger Than Modafinil
In general, even at a smaller dose, armodafinil is going to be stronger and reaches peak effects in about half the time it takes modafinil.
This is because the R-modafinil enantiomer found in armodafinil is better at binding to the active receptor sites than the other form, S-modafinil.
Since modafinil contains both R- and S- enantiomers, the effects are going to be more subtle.
Whether or not this is better or worse depends on the individual experience.
Some people find the effects of armodafinil to be too strong, causing side effects like headaches and anxiety more easily.
Others find the increased effectiveness of armodafinil to be preferable.
I prefer modafinil because I'm already an anxious person and find that armodafinil is a little too strong for me, often causing some mild, but uncomfortable anxiety about 2.5 hours after taking the drug.
Modafinil is Cheaper Than Armodafinil
A standard dose of modafinil from MXL costs about $0.49 if you buy it in bulk, or $2.99 if you only buy the smallest quantity.
This is cheaper than armodafinil, which goes for $0.77 in bulk, or $2.99 if you buy the minimum amount possible (10 tablets).
Good for

Alertness, Mental Acuity, Focus

Dosage

Between
50 – 200 mg per day

Coupons

Pay with crypto -20%ENJOYMXL10 for -10%

Onpeak

Onset 2 hr.

Peak 5 hr.

Drop 3 hr.
In Summary
Although both armodafinil and modafinil technically contain the same chemical, the orientation of the molecules is different.
Modafinil contains both the S- and R-enantiomers of modafinil, while armodafinil only contains the R-modafinil enantiomer, which is stronger in its effects.
For this reason, manufacturers provide these two drugs in different doses. A 150 mg dose of armodafinil is considered equivalent to 200 mg of modafinil.
Armodafinil tends to be stronger (even at the smaller dose), and its peak effects come on quicker.
The best option between the two will vary from one person to the next, but in general, modafinil is best for people who want more gentle effects, and armodafinil will be best for people who want to get the strongest effects possible.
This post is also available in:

Français

Deutsch

Italiano

Español
References
CDER Drug and Biologic Approvals for Calendar Year 2007″ (PDF). Retrieved January 21, 2008.
Tembe, D. V., Dhavale, A., Desai, H., Mane, D. N., Raut, S. K., Dhingra, G., … & Padsalge, M. (2011). Armodafinil versus modafinil in patients of excessive sleepiness associated with shift work sleep disorder: a randomized double-blind multicentric clinical trial. Neurology research international, 2011.