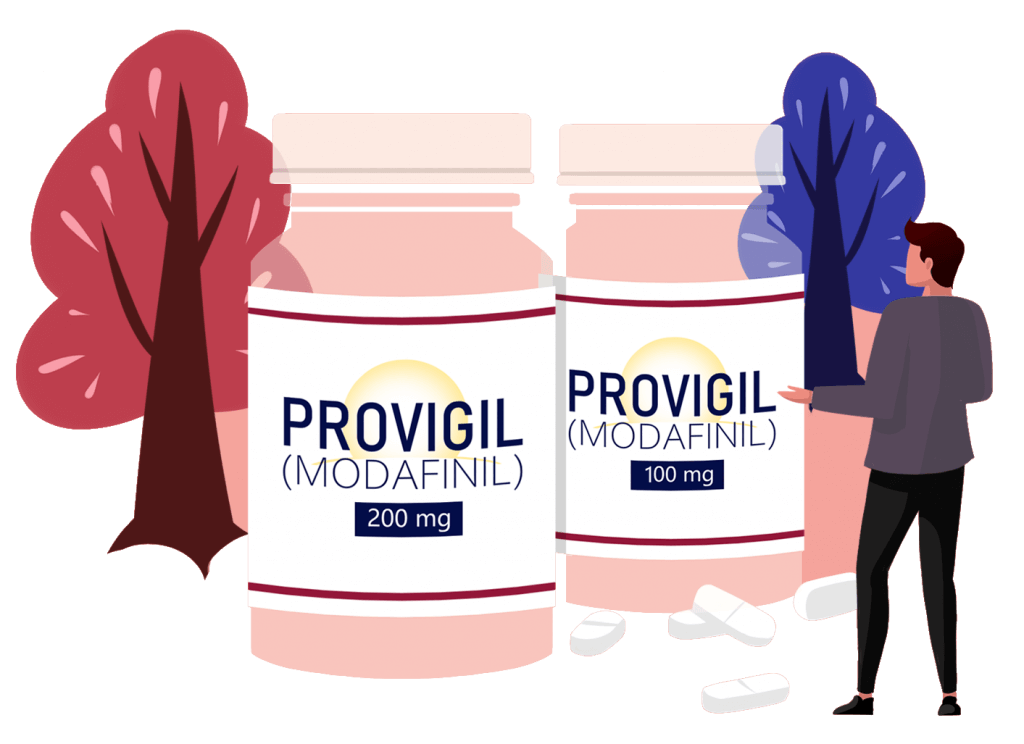 Provigil is a brand name version of modafinil. It is an effective medication approved for promoting wakefulness in individuals with sleep disorders. Although it was specifically designed for treating excessive daytime sleepiness, it is more popularly used off-label to promote focus, boost memory, and ultimately increase productivity.
In this Provigil review, we discuss more details about the novel drug, including its benefits, mechanism of action, side effects, and how it compares to other alternatives.
What Is Provigil?
Provigil belongs to a class of drugs known as eugeroics. In 1998, it was approved by the Food and Drug Administration (FDA) in the United States for use in treating narcolepsy and some other sleep-related disorders [1]. However, a few years into its emergence, users noticed other effects outside of what it was prescribed for, including the following:
increased alertness;
better memory retention;
increased creativity and motivation;
enhanced focus and mental acuity.
Following this exciting discovery, more and more healthy individuals started to use Provigil off-label to perform exceptionally at work. Although it began as a secret that circulated only among top professionals in Silicon Valley, Wall Street, and the like, word soon got out.
Today, the drug's cognitive-enhancing benefit is no secret, and many individuals now use it for this purpose. It is popular among students who take it for studying, air traffic controllers, soldiers, business executives, pilots, and other individuals whose jobs require serious concentration.
Most people looking to boost cognitive function and ultimately improve productivity or treat excessive daytime sleepiness often turn to Provigil. So far, many of the reviews on trusted platforms like Trustpilot have been positive.
Popular Provigil (Modafinil) Alternatives
Provigil is approved in the US, UK, and several other parts of the world as a controlled substance. Its main ingredient, modafinil, is available as a generic sold under different names in many countries worldwide. However, the generic versions took a little longer than expected to get into the market. This was due to a course of action Cephalon, Inc. and a few other pharmaceutical companies engaged in to delay the rolling out of the generics (low-cost versions) so more profit could be made. The course was followed by a class-action lawsuit, which was settled with $65,877,600 [2].
Today, many more affordable modafinil alternatives are available on the market. Some of them are described below.
Generic
Description
Modalert
Modalert drug is a generic version of Provigil. Thus, it contains the same amount of its active ingredient (modafinil) and offers the same benefits, warnings, and side effects as it does. Modalert is produced by Sun Pharma – a reputable Indian-based multinational company that specializes in the production of active pharmaceutical ingredients and pharmaceutical formulations for India and the United States market. The medicine comes in two doses: 100 mg and 200 mg.

Updated  : Modalert is currently not available for sale worldwide. The manufacturer has limited the export of this modafinil generic abroad, now Modalert 200 mg can be purchased if you live in India. Therefore, we suggest considering an excellent premium alternative – ModaXL by HOF Pharmaceuticals. You can order this best-selling nootropic from reliable suppliers all over the world!

Modvigil
Modvigil drug is a generic version of modafinil produced by HAB Pharma, a top-tier Indian-based pharmaceutical company. Like Provigil, it is prescribed by healthcare professionals for treating certain sleep-related disorders. It is equally used off-label by many "smart drug" enthusiasts to boost cognitive function. Its available dose strengths are 100 mg and 200 mg.
Modawake
Modawake pills are yet another of HAB Pharma's version of Provigil. It contains 200 mg of modafinil as its active ingredient and is just as safe and effective as the branded drug. The medicine is mostly used by healthy individuals for off-label purposes.
Modafresh
Modafresh medication is a relatively new generic version of the brand name drug. It is equally more famous for its off-label use than its use in treating sleep-related disorders. It is manufactured by Sunrise Pharmaceuticals, a company founded and based in the US. Modafresh is available in doses of 100 mg and 200 mg.
Modaheal
Modaheal tablets are produced by Healing Pharma. It is a generic version of modafinil known mostly for its wake-promoting effects. Healthcare providers also prescribe it for ADHD (attention deficit hyperactivity disorder), obstructive sleep apnea (OSA), and narcolepsy. Besides, those suffering from daytime sleepiness from working several overnight shifts use this medication as well. It is available in tablets of 200 mg and 100 mg, but like many other modafinil generics, the 200 mg dose is more common among online vendors.
Vilafinil
Vilafinil drug is yet another generic form of Provigil. It contains 200 mg of modafinil and is just as effective at combating excessive daytime sleepiness. It is manufactured by Centurion Laboratories, an Indian-based company that specializes in the manufacture and supply of a wide array of pharmaceutical ingredients and formulations.
Modafil MD
Modafil MD tablet is also a generic version of modafinil; however, it is quite different from the other Provigil alternatives. As opposed to the regular oral tablets, it is available in sublingual form. Consequently, it has a faster onset of action, making it a favorite of most "smart drug" enthusiasts. Modafil MD is produced by Intas Pharma, a reputable Indian-based pharmaceutical company. It comes in several doses: 100 mg and 200 mg.
It is worth noting that these Provigil alternatives are all generic versions of modafinil and, as a result, cost about 10X less. However, this does not mean they are less effective. Generic drugs are generally cheaper than their brand name counterparts because the manufacturer who makes such kind of pharmaceuticals spares the expense of research, development, and promotion of the medicine.
These alternatives are as safe and effective as Provigil, and they can be substituted for it. They may be an excellent option for anyone looking to obtain the benefits of "smart drugs" on a budget.
Where to Buy Provigil Drugs?
Provigil is available in local pharmacies. However, it can only be purchased with a prescription from a licensed physician practicing within the country due to its legal status.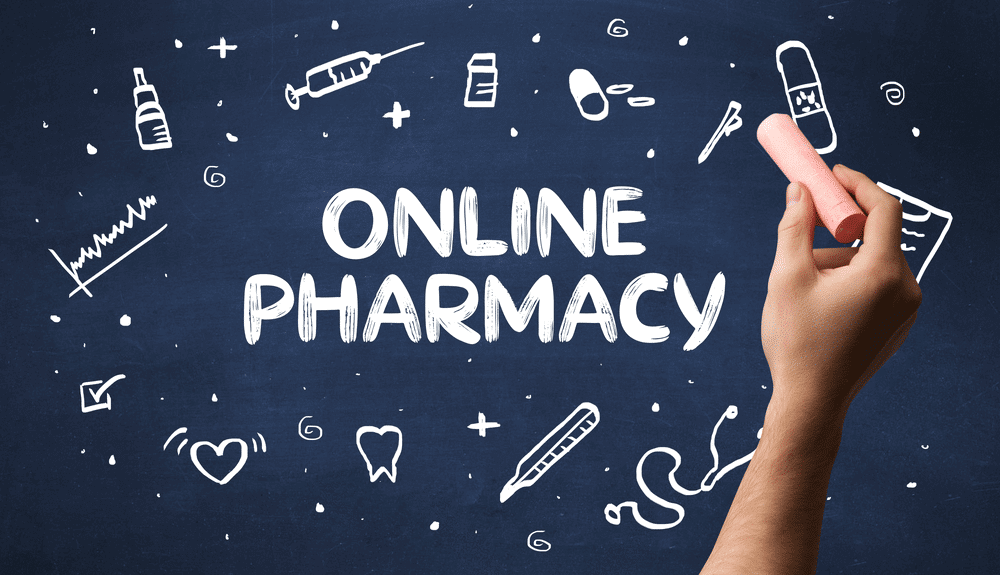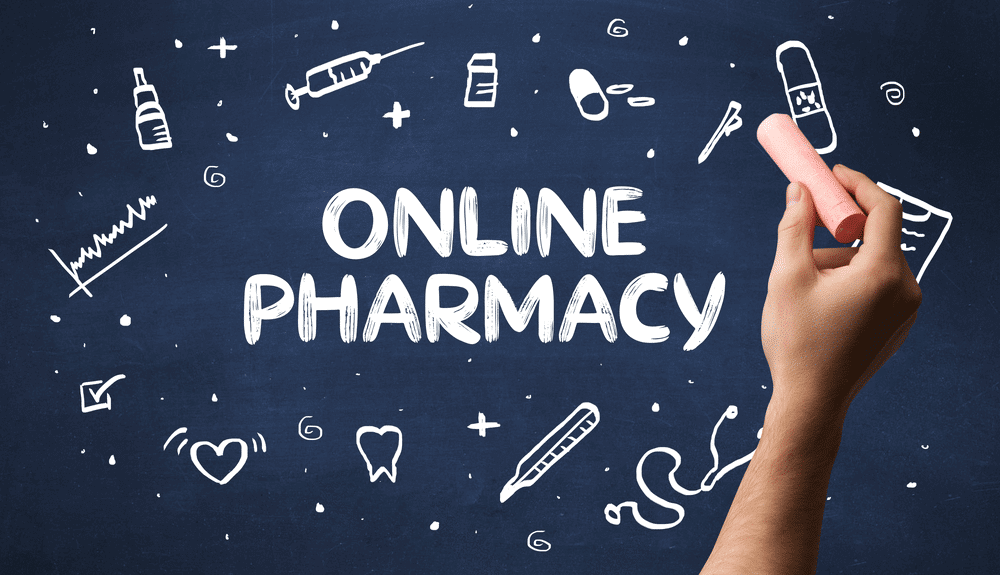 There's also the option of buying Provigil alternatives from online vendors who sell products based out of countries like Singapore and India that do not classify them as prescription-only medications. Ordering online does not always require presenting a prescription. However, while many vendors sell such generic meds, it is worth noting that not all of them offer excellent services and quality products.
ModafinilXL and BuyModafinilOnline are two online vendors that can be trusted for premium quality pills. They have been around for quite some time, and their reviews on trustworthy platforms like Trustpilot and Yotpo, among others, speak highly of them.
There are several other reliable online pharmacies where you can order a generic version of Provigil. However, it is advisable to carry out thorough research before patronizing any.
What Is the Cost of Provigil Pills?
The cost of Provigil may vary depending on where, how, and what version is purchased. On average, 30 tabs of the brand-name drug may cost anywhere from $722.99 to $1,878.78 at local pharmacies without insurance.
However, the out-of-pocket cost is considerably lower for the generic versions at reputable online pharmacies. A single tablet goes for as low as $2.99 instead of the average price of $10–30 per pill at brick-and-mortar drugstores.
Even lower prices can be achieved at certain online stores. For example, ModafinilXL and Afinil offer generic Provigil at as low as $0.79 per pill, depending on the number of tablets purchased. They also provide big discounts for bulk purchases. What's more, by combining profitable offers such as free shipping on all orders worth $130 and a 20% discount on Bitcoin payments ModafinilXL provides, it may be possible to buy each tablet at $0.63.
Where to Buy Modafinil Online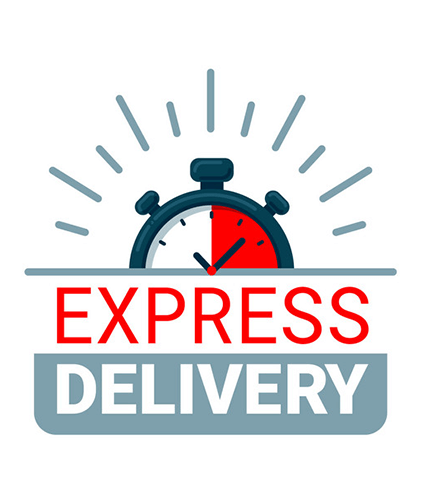 takes 7 – 10 days via EMS from India or up t0 18 business days via Standard mail. Domestic shipping options are available for the 🇺🇸 US via USPS Priority and the 🇬🇧 UK via Royal Mail (3-4 days). Free express shipping with a tracking number on all orders of $180 or more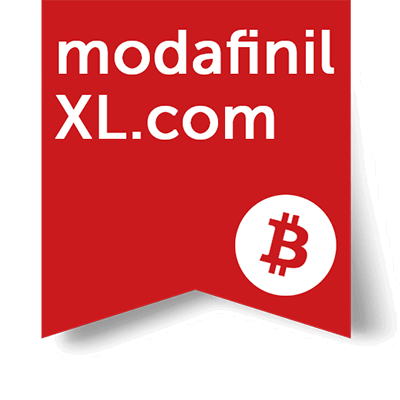 ModafinilXL is the #1 trusted modafinil vendor for your location. Shipping costs $29 – $39 and it's super fast. Customers can purchase modafinil with a debit or credit card (Visa, MasterCard, AmEx), eCheck, Zelle, Bill Pay, PayPal, PayID, BPAY, Faster Payments, Bitcoin, ETH, XRP, Altcoins, Lightning Network, and more.